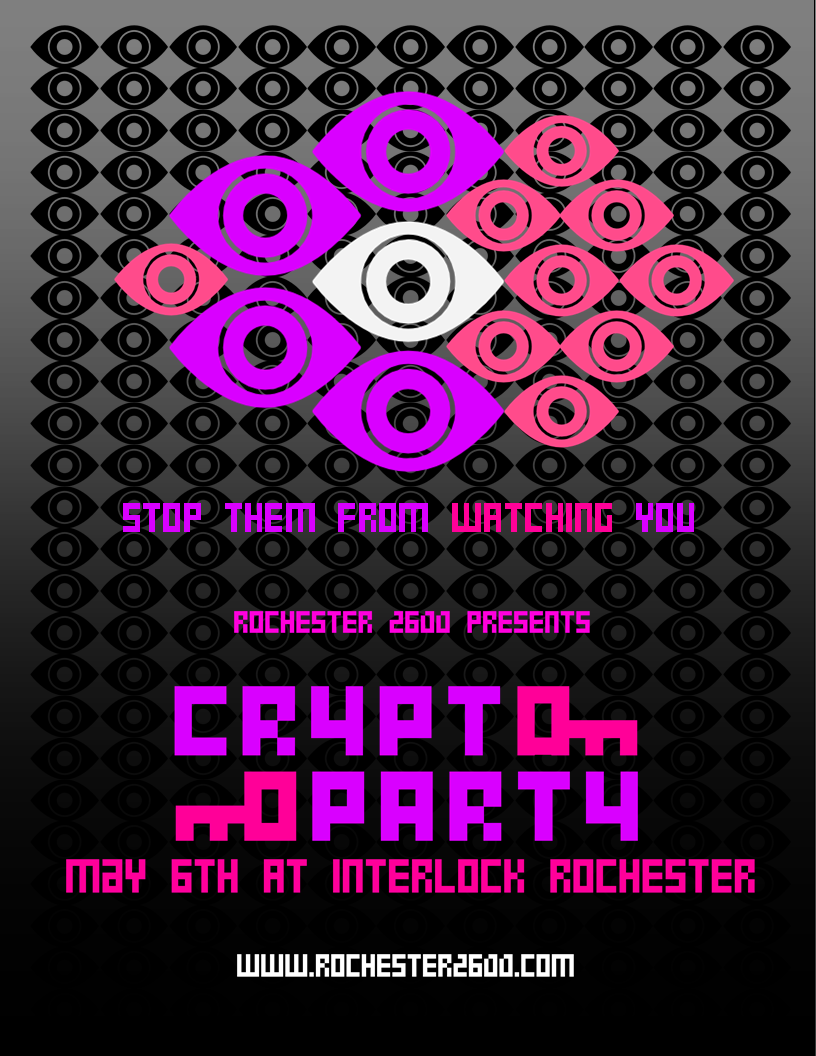 Meeting 5/6/2016: Cryptoparty Edition
By

antitree

at

April 9, 2016
This will be Rochester 2600's first (and maybe only) cryptoparty. A Cryptoparty is a hands on workshop that teaches anyone about important security and cryptography tools you can use to protect yourself. There will be a focus this time around on OpenPGP/GPG and the new operating systems QubesOS and SubgraphOS.
What you need to participate:
Laptop ideally with Linux installed on it
Copy of your OpenPGP fingerprint
Proof of identity
What you need to attend:
Nothing. You can just lurk or ask questions.
For more information and agenda, see the Cryptoparty page.
UPDATE 5/5 NOTE: Doors will open at 6pm. Please come on time
Presentations:
AntiTree: Next Generation Secure Operating Systems